Food First – Festival Next
3-course buffet by KORN*S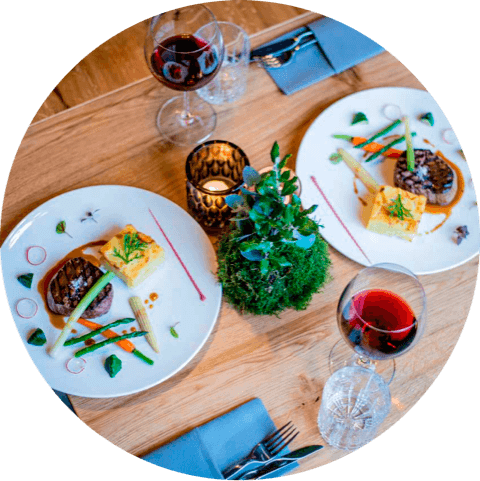 In past years, Silvestival organisers assumed that visitors would come to the festival after dinner. However, it turned out that it isn't all that easy to find something good to eat on New Year's Eve, if you don't want to consume a 5-course New Year's Eve special dinner.
Our partner, KORN*S, bar and restaurant, will now fill this gap, offering a 3-course buffet dinner with a great variety of choice starting at 7 p.m. in their "Burgblick" (Castle View) room. Here you can dine on the seventh floor while enjoying a romantic view of Nuremberg's Old Town. The buffet will comprise vegetarian dishes as well as fish and meat dishes.
Price per person: 69 Euros, drinks not included.
Start of the first course: 7 pm
Venue: KORN*S, Kornmarkt 5-7, 90402 Nürnberg
Reservations: Tel.  0911 / 23 48 86 80, info@korn-s.de
Doors open: 31.12., from 6:30 p.m.